Public Lands and Hunting Lands
Hunt public land with confidence using the most comprehensive and complete maps for national, state, and county public land data
Public Lands
Forest Service
National and State Parks
Bureau of Land Management
U.S. and State Fish & Wildlife
U.S. and State Department of Natural Resources
State Land Board
County Land
City Land
Non-Governmental Organization (NGO)
Department of Defense (DOD)
State Department of Conservation
State Department of Natural Resources (DNR)
State Department of Land
Department of Energy (DOE)
Federal Land
American Indian Lands
Bureau of Indian Affairs
National Forests
National, State, County, and City Parks
National and State Wilderness Areas
National Wildlife Refuges
National Monuments and Landmarks
National, State, Local, and Private Conservation Areas
National, State, and Local Conservation Easements
National, State, Local, and Private Recreation/Education Areas
Federal and State Resource Management Areas
National, State, and Local Easements
Wild and Scenic Rivers
National Public Lands
National Grasslands
Watershed Protection Areas
Inventoried Roadless Areas
Access Areas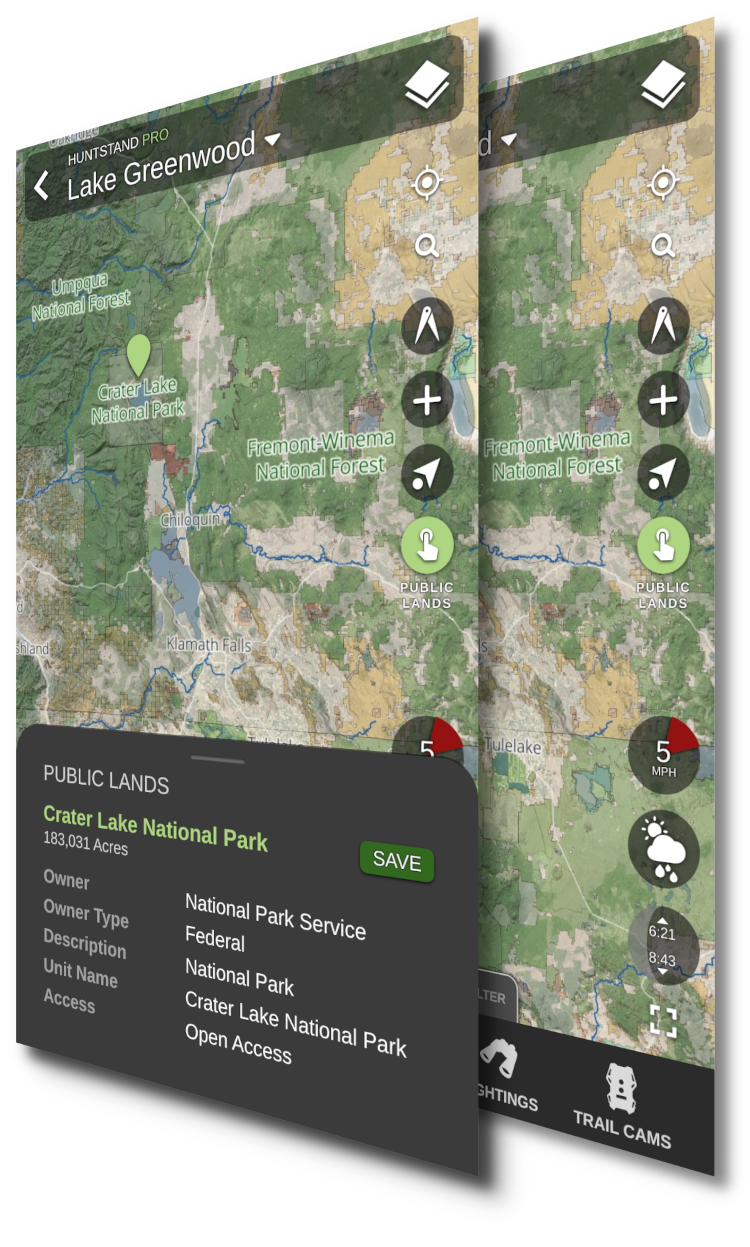 Hunting Lands
Wildlife Management Areas
Department of Natural Resources
Department of Fish and Wildlife
Game Management Units, Zones, and Districts
Managed Hunting Land: WMA (Wildlife Management Areas, DNR (Department of Natural Resources), DFW (Department of Fish and Wildlife), etc. Game managed land owned by the state or leased from private owners through fee or easement
Hunting Land: Explicit hunting land with defined boundaries where hunting is allowed
Zones: Hunt Zones, Units, GMUs, Districts, etc. Large divisions of land that cover regions and don't relate to specific property boundaries but pair with specific hunting dates, regulations, and game.
Forests: National and state forest boundaries where hunting activies vary. Typically subdivided into smaller boundaries of additional interest
State Land: State park or state managed land with varying hunting activity
Natural Land: Natural areas, conservation areas, refuges, reserves, wildlife areas, etc. Similar to Forests but with implied conservation activities and additional wildlife regulations
General: General or other boundaries that do not fall into the above categories, but are treated as defined boundaries of hunting interest
Non-hunting Land: Explicit non-hunting land with defined boundaries where hunting is explicitly prohibited or regulated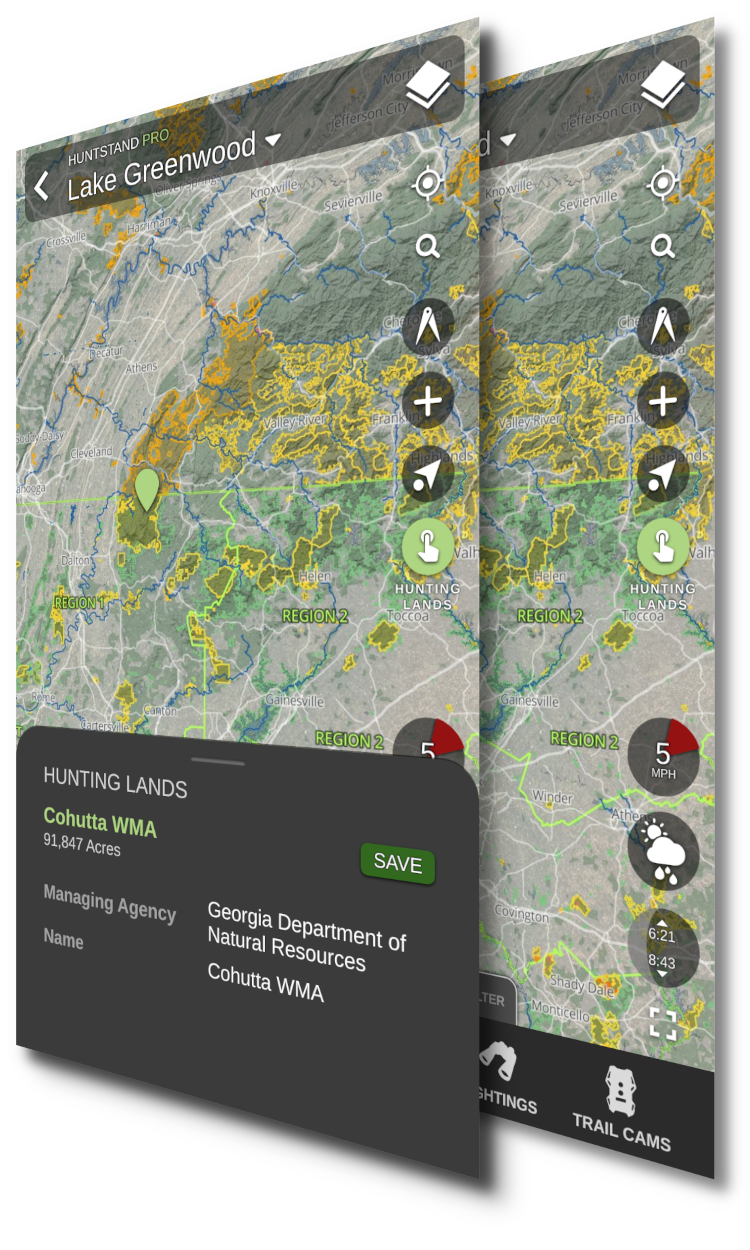 Public Land Coverage for the Entire U.S.
HuntStand combines data from federal, state, and local sources to provide the most comprehensive public lands data.
Hunting Land Coverage for 46 States
HuntStand combines over 400 data sources from state and local agencies. Expanded coverage coming soon to Illinois, Arizona, Hawaii, and New Hampshire.
Zoom out to explore new regional hunting opportunities
Zoom in to view detailed contour lines, hydrography, and satellite imagery
High detail maps of hunting areas
Vibrant colors help distinguish land type boundaries at a glance
Detailed zone maps show regulatory boundaries
Plan access with forest, logging, and unimproved roads
Find and explore previously unknown public land in your area
Plan your next hunt using HuntStand's incredible maps package